Ohio Association of Chiefs of Police 2022 Annual Exhibitor Showcase
May 9, 2022, located at the Columbus Convention Center, Columbus, Ohio.  I'll be available at booth #222 to discuss and demonstrate the most progressive and intuitive document management software on the market.  This software will release your policies and important documents to staff, track their review of those documents, allow you to test for their knowledge/understanding of those documents, and obtain feedback.
Many agencies are looking for a better way to track employee performance in a easy to view format.  Make sure to also preview our early warning system as well to see how we can help you watch for patterns and small problems before they get out of hand.  The reports that are generated would be useful in many applications.  Deer Creek Technologies software will document compliance with Ohio's Law Enforcement Standards in a easy to use and cost effective way.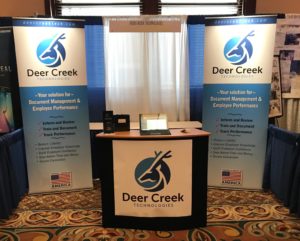 Deer Creek Technologies software is affordable for agencies of any size.  Let us help you lower your risk, improve employee knowledge, and streamline these necessary tasks.  Contact us for a no obligation online demo and a free trial.
Tom Frank
Co Founder Deer Creek Technologies